Armaf Marjan Silver Cologne by Armaf 3.4 oz EDP Spray for Men
by
Armaf
from Fragrance X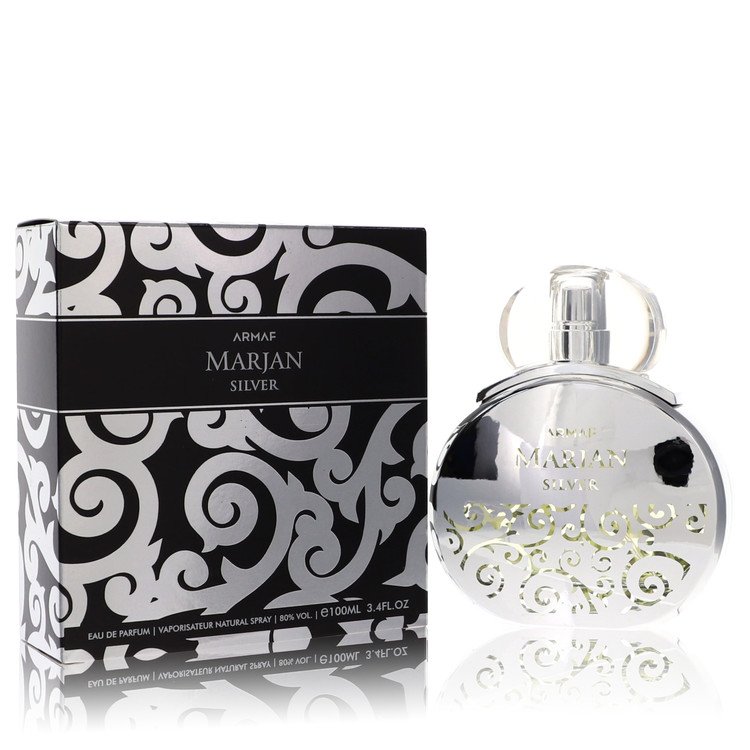 Armaf Marjan Silver Cologne by Armaf 3.4 oz Eau De Parfum Spray for Men. Presented in 2016 by armaf, a brand of sterling parfums, armaf marjan silver is an enticing cologne for men that blends french romanticism with asian mystery. The top notes of lemon, bergamot, pink pepper and grapefruit open the scent with refreshing flavors. The middle notes of ginger, mint, nutmeg and spice add a dash of warmth in the heart. For a sensual and woody finish, base notes of cedar, sandalwood, vetiver and patchouli join together to round off this delightful fragrance.
Price at Fragrance X:
USD
19.51
Visit Fragrance X
to buy online now! Go to the Fragrance X site for a closer look and to check the price today. Price at Fragrance X: USD19.51
Buy online now
from Fragrance X! (Go to the Fragrance X site for the price today.)
More about Fragrance X
(
6
ratings for Fragrance X)

International Postage Charges at Fragrance X:
Worldwide Standard Shipping (We ship worldwide, select your country at checkout)
Ships via DHL, Fedex, or USPS Express for £11.02 + £0.73 per item
Arrives in 4 - 12 business days and most have tracking.
Please note, most orders arrive duty free, however you may be subject to import duties and taxes once a shipment reaches your country. We are not responsible and have no control over these fees. International orders must be shipped to the cardholders address.
Buy
Armaf Marjan Silver Cologne by Armaf 3.4 oz EDP Spray for Men
by
Armaf
from Fragrance X
More Fragrance X products