Fancy Body Lotion by Jessica Simpson 6.7 oz Body Lotion for Women
by
Jessica Simpson
from Fragrance X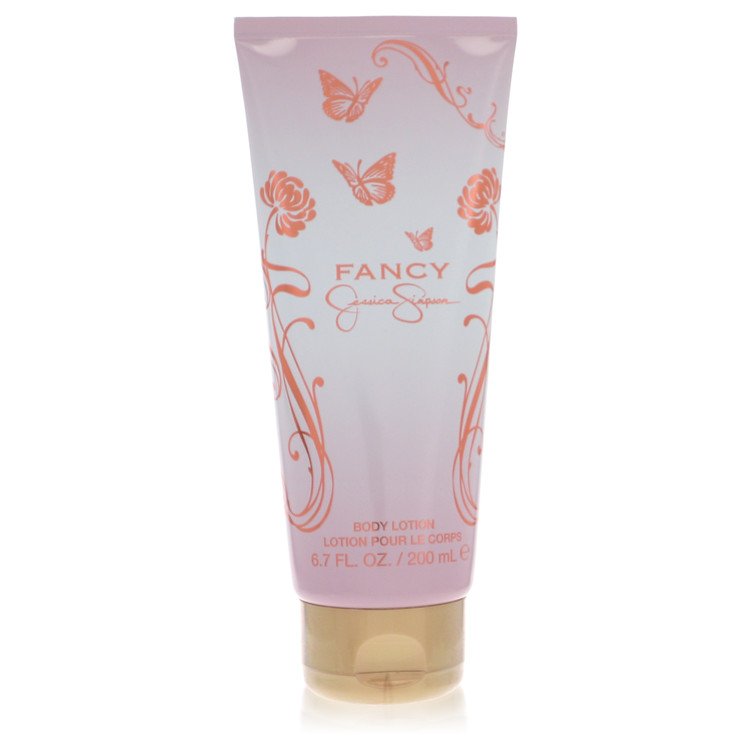 Fancy Body Lotion by Jessica Simpson 6.7 oz Body Lotion for Women. this oriental/vanilla fragrance is a sexy, luscious gourmand that is as alluring as it is feminine. Perfumer alexis dadier whips up a delectable scent, with top notes of pear, apricot and red berries; middle notes of gardenia, jasmine, almond and caramel; with sensuous base notes of sandalwood, vanilla and amber.
Price at Fragrance X:
USD
9.31
Visit Fragrance X
to buy online now! Go to the Fragrance X site for a closer look and to check the price today. Price at Fragrance X: USD9.31
Buy online now
from Fragrance X! (Go to the Fragrance X site for the price today.)
More about Fragrance X
(
6
ratings for Fragrance X)

International Postage Charges at Fragrance X:
Worldwide Standard Shipping (We ship worldwide, select your country at checkout)
Ships via DHL, Fedex, or USPS Express for £11.02 + £0.73 per item
Arrives in 4 - 12 business days and most have tracking.
Please note, most orders arrive duty free, however you may be subject to import duties and taxes once a shipment reaches your country. We are not responsible and have no control over these fees. International orders must be shipped to the cardholders address.
Buy
Fancy Body Lotion by Jessica Simpson 6.7 oz Body Lotion for Women
by
Jessica Simpson
from Fragrance X
More Fragrance X products