Jil Sander #4 Perfume by Jil Sander 3.4 oz EDP Spray for Women
by
Jil Sander
from Fragrance X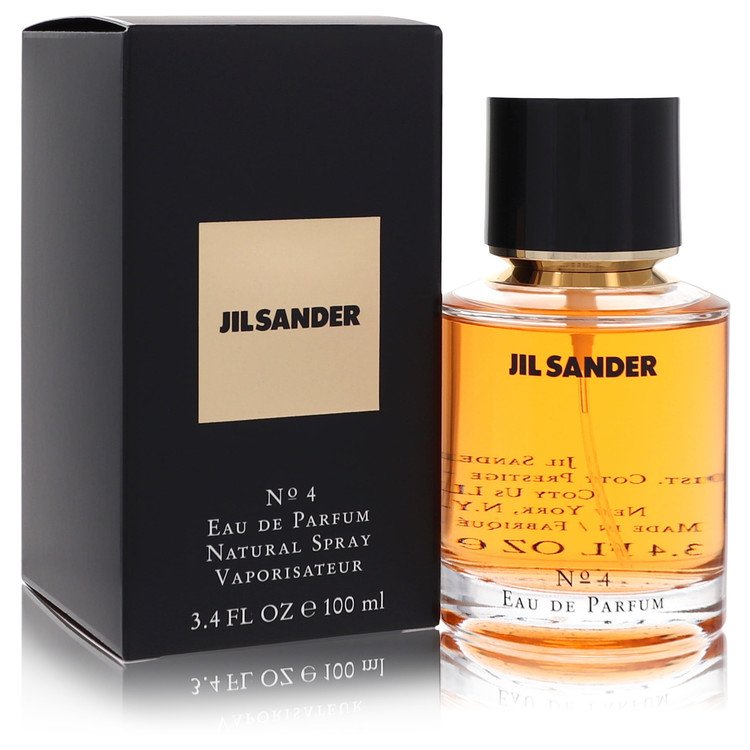 Jil Sander #4 Perfume by Jil Sander 3.4 oz Eau De Parfum Spray for Women. Launched by the design house of jil sander in 1990, jil sander #4 is classified as a refreshing, oriental, floral fragrance. This feminine scent possesses a blend of light roses, carnations, sandalwood, patchouli, vanilla and musk. It is recommended for office wear.
Price at Fragrance X:
USD
67.99
Visit Fragrance X
to buy online now! Go to the Fragrance X site for a closer look and to check the price today. Price at Fragrance X: USD67.99
Buy online now
from Fragrance X! (Go to the Fragrance X site for the price today.)
More about Fragrance X
(
6
ratings for Fragrance X)

International Postage Charges at Fragrance X:
Worldwide Standard Shipping (We ship worldwide, select your country at checkout)
Ships via DHL, Fedex, or USPS Express for £11.02 + £0.73 per item
Arrives in 4 - 12 business days and most have tracking.
Please note, most orders arrive duty free, however you may be subject to import duties and taxes once a shipment reaches your country. We are not responsible and have no control over these fees. International orders must be shipped to the cardholders address.
Buy
Jil Sander #4 Perfume by Jil Sander 3.4 oz EDP Spray for Women
by
Jil Sander
from Fragrance X
More Fragrance X products